Horonobe RISE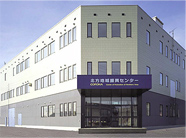 Northern Advancement Center for Science & Technology
H-RISE
5-3 Sakaemachi, Horonobe-cho, Teshio-gun, Hokkaido, 098-3221, Japan.
TEL+81-1632-9-4112
FAX +81-1632-9-4113
Co-Operation with Various Organizations
We conduct research in co-operation with various other organizations to obtain useful results.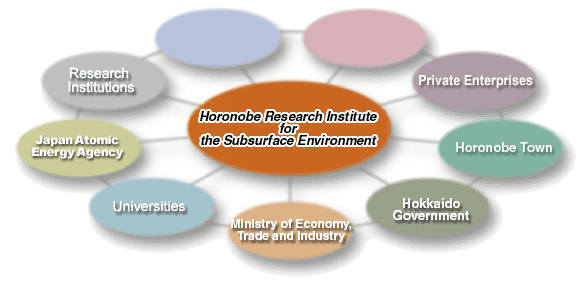 Steering Commitee of the Horonobe Research Institute for the Subsurface Environment
The Horonobe RISE Institute is required to conduct research using the deep-stratum research facility to be built by the Japan Atomic Energy Agency, while taking advantage of the geographical characteristics of the district. Since this requirement involves collaboration among the local town of Horonobe, the Horonobe Underground Research Center, the Hokkaido Government and the Ministry of Economy, Trade and Industry, these organizations have jointly formed a steering committee of Horonobe RISE to determine the Institute's management policy and so forth.
The Steering Committee consists of representatives from the abovementioned organizations, as well as academic experts from the outside world. Respecting the autonomy of Horonobe Town, the mayor of Horonobe has been appointed to chair of the Committee.
Steering Committee Members of Horonobe RISE
Chairperson
Mayor of Horonobe
Committee Member
Toshifumi Igarashi (Professor of Hokkaido University, Graduate School of Engineering)
Committee Member
Takeshi Naganuma
(Associate Professor of Hiroshima University, Graduate School of Bioscience)
Committee Member
Yoshiaki Fujii
(Professor of Hokkaido University, Graduate School of Engineering)
Committee Member
Director General of Horonobe Underground Research Center, Japan Atomic Energy Agency
Observer
Natural Resources, Energy and Environment Department, METI Hokkaido
Observer
Department of Economic Affairs, Hokkaido Government
Observer
General Administration Division,Horonobe Town
Secretariat
Northern Advancement Center for Science & Technology